Maintaining Corzan® CPVC Quality & Global Product Availability
All Corzan® CPVC partner manufacturers are contractually required to participate in a Quality Assurance Program, ensuring product quality consistency and enabling your industrial systems to perform to the same high standards irrespective of where, when or who manufactures the system components.
Applying Corzan® CPVC technology, our partner manufacturers have developed a full line of process components. By combining partner manufacturing capabilities and Corzan® CPVC's versatility, you can design a complete industrial system using the highest quality CPVC components.
Areas Served: India
Product Type: Pipes and Fittings
Prince Pipes
In August 2020, Lubrizol announced its alliance with Prince Pipes.
Prince CPVC pipes and fittings limited is one of India's largest integrated piping solutions and multi-polymer manufacturers headquartered in Mumbai.
They became a public listed entity in December 2019. For over 3 decades the company has been manufacturing polymer piping solutions in four types CPVC, UPVC, HDPE, and PPR.

With a network of 1408 distributors, Prince CPVC fittings and pipes are steadily expanding its pan India distributor base to respond faster to customer needs across India. It has six strategically located state-of-the-art manufacturing facilities. The company continues to actively strengthen its leadership position.
The partnership of Lubrizol and Prince Pipes is in alignment with Lubrizol's mission to help the world move cleaner, create smarter, and live better.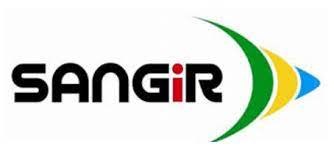 Areas Served: India
Product Type: Corzan® Pipes, Fittings, Valves, Welding Rod and Sheet
Sangir
Lubrizol announced its alliance with Sangir in 2016. Based in Mumbai, Sangir is one of the most prominent Industrial solutions providers.
For over three decades, Sangir has expanded its footprint and currently exports products to over 35 countries. With two manufacturing units spread over 500,000 sq ft in Western India, Sangir enjoys quick access to the Indian Industrial Market.