Manufactured from durable Chlorinated Polyvinyl Chloride (CPVC), Corzan® Industrial Systems offer industries:
Superior resistance to corrosive chemicals.
Exceptional durability even in high temperatures.
First-rate performance under elevated pressures.
Corzan® CPVC Actual Usage Range Vs. Perceived Usable Range
With its proven long-term performance, Corzan® pipe and fittings can stand up in even the toughest process environments.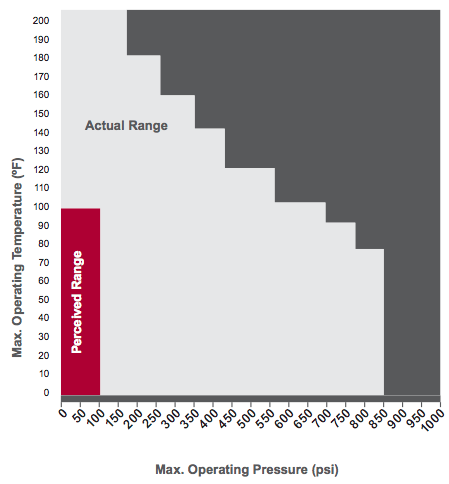 Corzan® Industrial Systems in Industrial Applications
Corzan® CPVC, when installed following recommended processes, provide longevity, sustainability and dependability for the following industrial applications:
Corzan® CPVC Specification:
Explore the characteristics and qualities of Corzan® CPVC, that consistently deliver reliable and high-performing systems.
Installation Processes
Discover recommended installation processes for Corzan® CPVC materials.