Corzan: The Smart Choice for Hospitality
When visiting a hotel, most guests pay attention to what they can see: decor, cleanliness, a pool. But without reliable piping systems, what's behind the walls can quickly come to the forefront. For hospitality projects, it's essential to select piping materials that reduce noise, offer long-term reliability, and ensure the health of visitors. Corzan is backed by nearly 60 years of installation history and has a reputation for outperforming competitors in its water quality, cost savings, and much more.
From a health standpoint, Corzan has a proven track record in quality performance in the resistance to biofilm that can lead to growth of bacteria such as legionella, whereas stainless steel, copper, PEX, and PPR products fall short. Corzan CPVC is one of the only piping materials designed to withstand the higher temperatures and chlorine levels of ASHRAE 188-compliant decontamination procedures for the prevention of legionella.
Corzan CPVC is naturally chlorine-, chloramine-, and chlorine dioxide-resistant. Polyolefins (polypropylene, PEX, and polybutylene) require antioxidants to protect against chlorine and disinfection byproducts like hypochlorous acid. Polypropylene manufacturers strictly recommend against use with chlorine dioxide; per ASTM F2023, PEX is not rated for service with chlorinated water above 140 degrees F. What's more, pipe materials with a smoother surface have less potential for biofilm growth. CPVC and PEX are two of the smoothest; copper starts smooth but as it ages becomes rougher.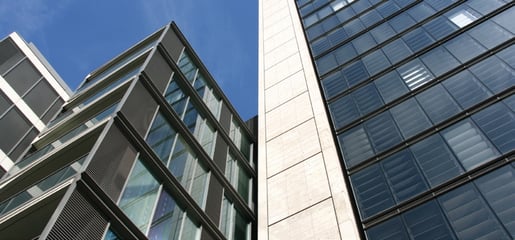 Corzan piping systems are available in all needed diameters and schedules, and CPVC is one of the most cost-effective materials to install thanks to proven solvent-welding or mechanical joining methods. These features are backed by an extensive network of engineers and product specialists who can assist with product design and specification, installation, and support throughout the life of the piping system.
Perhaps most importantly, Corzan piping systems bring the peace of mind of long-term performance for hotel managers. Immune to corrosion, Corzan pipes aren't prone to pinhole leaks forming in the middle of the night when the hotel is full of paying guests.
Reliability was top of mind when the project team for the Hilton Garden Inn in Romulus, Mich., specified Corzan CPVC pipes for their plumbing and fire sprinkler protection system. In addition, the Hilton required piping that would minimize the sound of running water to create a quiet atmosphere for guests. Due to its thermoplastic properties, Corzan products don't transmit sound as easily as metal pipe.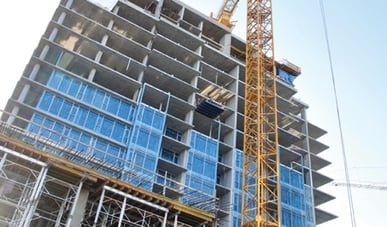 The affordable cost of Corzan products is what caught the attention of designers for a $50 million hotel expansion in Birmingham, Ala. Installing Corzan helped meet budget restrictions while providing a trustworthy option to serve an influx of new guests.
Learn more about Corzan for hospitality here.