Installing Corzan® CPVC with Threading
Solvent cement welding is by far the most common joining method for Corzan® CPVC. But it is not appropriate for all installations.
Threading
Corzan CPVC Schedule 80 pipe up to and including 4-inch diameter and at an operating temperature of 130°F (54.4°C) or less may be threaded. The threads should be in accordance with ANSI B1.20.1 Taper Pipe Thread.
Note that threaded joints are derated to 50% of the pressure rating of the Schedule 80 pipe at the operating temperature. Schedule 40 pipe, Schedule 80 pipe larger than 4 inches or piping that will operate at a temperature greater than 130°F (54.4°C) should not be threaded. Flanges, unions or Victaulic™ couplings may be used where occasional disassembly is required.
Securing the Threads
Threaded parts must be prepared for assembly by brushing away cutting debris from the threads. TFE (Teflon®) thread tape is always safe for making threaded connections. After the thread tape has been applied, the threaded fitting may be screwed onto the pipe and tightened hand tight. If desired, a strap wrench may be used to tighten the joint an additional turn. Overtightening of threaded plastic joints will weaken the joint. When Corzan pipe or fittings are connected to metal with a threaded joint, the Corzan pipe or fittings should have male threads, and the metal should have female threads.

There are some securing methods that will damage Corzan CPVC:
Degreasing solvents should never be used to clean Corzan CPVC threads.
Some paste-type sealants contain solvents that may be damaging to Corzan CPVC.
If the use of a paste or pipe dope is preferred, only thread sealants that are included in the FBC™ System Compatible Program. Use of an improper paste or dope can result in failure of CPVC systems.
Solvent cement should never be applied to threaded joints.
If threaded pipe is used throughout the system, it is still recommended that expansion loops and offsets be constructed with solvent cement to better handle the bending stresses incurred during expansion.
Get Customized Training on Installing Corzan CPVC
We know every project made with Corzan CPVC is unique. Fill out the form to discuss and schedule customized training.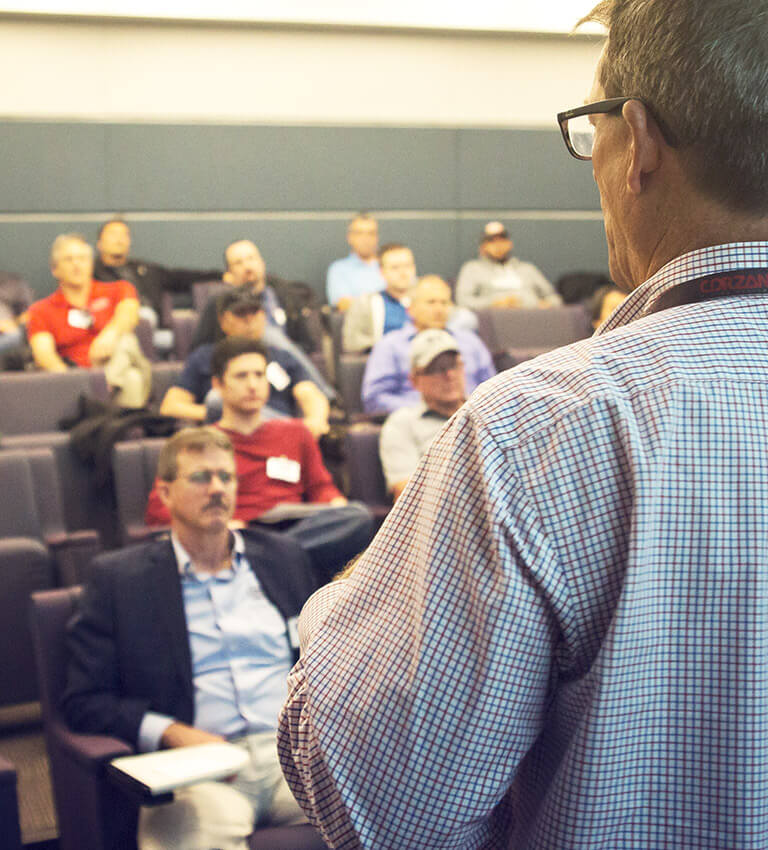 Submit the form and an expert will be in touch within one business day.