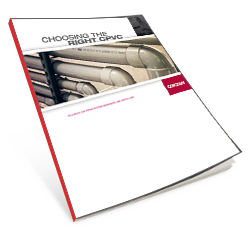 Thermoplastic CPVC is an alternative that provides a solution to the shortcomings of metallic piping materials, including:
Corrosion
Material price instability
High jobsite labor costs
Scale buildup and associated flow area
Concerns about biofilm growth and the risk of Legionella-based illness
When it comes to technology, quality and value-added support, all CPVC isn't the same, however. In this e-book for piping system designers and installers, we'll explain why a generic form of CPVC is not preferred. Choosing Corzan® Piping Systems and Industrial Systems can help you exceed your timeline, budget and performance goals and set up your piping system for long-term success.
To download the guide, complete the form.