Why the Experts Trust Corzan CPVC Sheet for Critical Applications in the Chemical Industry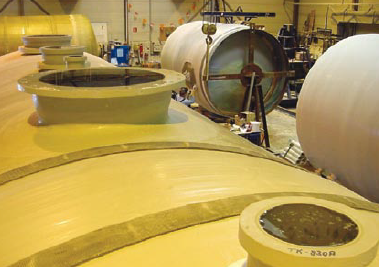 Handling, storage and processing of corrosive or abrasive liquds and gases is a day-to-day challenge for the chemical processing industry.
Engineers are confronted with a wide choice of materials of construction, including:
Stand alone thermoplastic
Glass fibre reinforced plastic (FRP)
Dual laminate constructions with thermoplastics (PVC, CPVC, PE, PP) and/or fluropolymer liners (ECTFE, PVDF, FEP, PFA)
Dual laminate technology offers greater safety making it one of the preferred solutions for demanding chemical applications. This is thanks to the combination of superior chemical resistance of thermoplastics with the mechanical strength of FRP.
Corzan CPVC Delivers Reliability as a Lining Material
As a lining material, Corzan chlorinated polyvinyl chloride (CPVC) has gained wide recognition and acceptance as being capable of handling prolonged contact with harsh chemicals and acids (H2SO4, HCI, etc.). It's balance of properties—including excellent thermoforming, welding and lamination capabilities—make it ideal for these applications.
Corzan CPVC sheet also has excellent chemical resistance against highly corrosive acids, liquids and gases. In combination with its extremely smooth surface, good electrical and thermal insulation properties, and high impact strength, it is the material of choice for engineers in applications such as tanks, vessels and scrubbers in the chlorine, electroplating and galvanising industries.
Learn more about how Corzan can be used in other industrial applications.
Why Plasticon Europe Chooses Corzan
Plasticon is Europe's largest manufacturer of specialty engineered and corrosion-resistant FRP and dual laminate products, and has trusted Corzan for years.
"We manufacture and install CPVC-lined FRP pipes for aggressive products, such as chlorine gas, hydrochloric acid, sodium hypochlorite and caustic, for projects in Europe, the Middle East and other regions."

-Wim Wolters, Sales Manager at Plasticon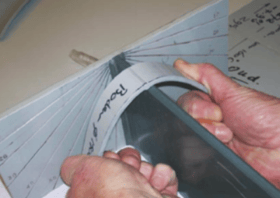 Plasticon sets very high quality assurance standards for its fabricated products, and from project beginning, conducts rigorous tests on composite samples to ensure they live up to the Plasticon brand name. Certified laminators and thermoplastic welders of Plasticon products have regular in-house training, in addition to the annual testing and inspections performed by reputable organizations, such as KIWA and DVS.
According to Wim Wolters, in addition to having a lower thermal expansion coefficient, Corzan CPVC sheet has fabrication advantages over PP sheet. When the tank diameter is larger than 1800mm, PP has to be built in tangerine sections and welded together.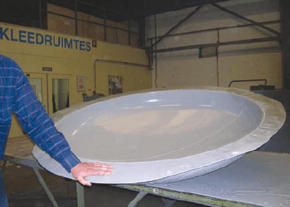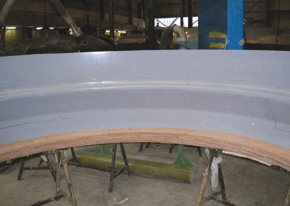 Plasticon recently delivered two 80m3 tanks for the NaOCl to Bordsochem in Hungary for its new plant, in addition to 8 kms of FRP/CPVC piping in wet chlorine and brine lines.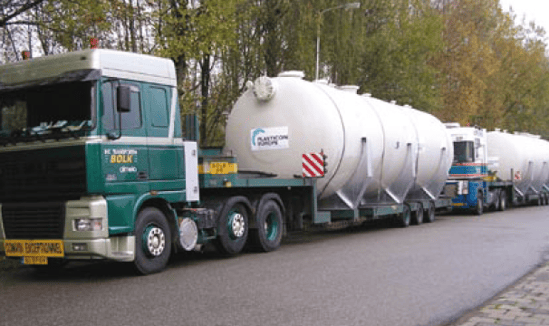 Look to Corzan for Expert Advice
Corzan CPVC is the reliable solution for both piping and fabrication, such as sheet and rod. To learn more, or if you are interested in a free chemical resistance, process suitability and technical consultation, contact us.
Chemical Resistance Chart
For a detailed breakdown of Corzan CPVC Chemical Resistance, check out our Chemical Resistance Chart.