Download the Specification
Achieving the best results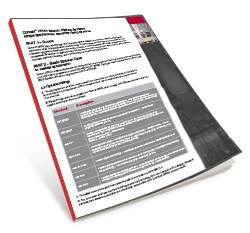 Corzan® CPVC pipe and fittings bring outstanding performance advantages to any application that transports aggressive media such as acids, alkalis, or mixed wastes at a high temperature. The system is designed for use in pressure bearing piping systems with long-term hydrostatic properties in accordance with ISO-15493.
Learn more in the guide Corzan® CPVC Metric Piping System, Sample Specification: Industrial Piping Systems, which includes:
Applications and ISO standards testing for Corzan CPVC pipe and fittings,
System manufacturers and their locations worldwide,
System design, installation and testing procedures to ensure the best results.
Please complete the form to download the guide now.
Request additional access to the ISO Design and Installation Manual (requires registration and approval )