Check It. Spec It.
When specifying, purchasing, or installing, insist on Corzan® CPVC. Compounded in Louisville, Kentucky and then turned into pipe, fittings, parts, sheet, and molded parts by select partner manufacturers, Corzan CPVC delivers superior quality, performance, and support beyond just installation. Never settle for less, always look for the Corzan CPVC name.
Is Corzan CPVC Right for Your Application?
When it comes to material quality and value-added support, not all CPVC is the same. In this e-book for piping system designers and installers, we'll explain what CPVC material you should accept on a specification and at your job site and why generic CPVC should be avoided.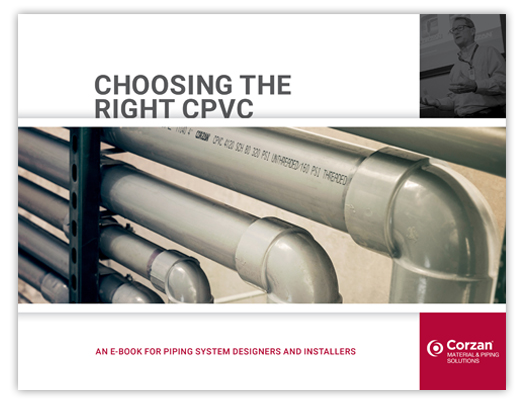 The Corzan CPVC Advantage
When you hear "Made with Corzan® CPVC", you know you can count on reliability, saved time and lower life-cycle costs.
Reliability
Corzan CPVC is extensively tested to ensure outstanding, reliable performance. Lubrizol, the chemistry company that invented CPVC has continued innovating the product ensuring Corzan CPVC has world-leading chemical resistance, with data available on over 400 chemicals and compounds. Leading cell class, limited flame & smoke production, and reduced risk of biofilm and Legionella are a few of the reliability benefits that Corzan CPVC offers.
Time Saved
Corzan CPVC weighs significantly less than traditional metal piping, allowing for a faster installation with fewer installers. Corzan CPVC can be joined via solvent cement or a mechanical join instead of methods that often require highly specialized personnel, expensive tooling, and an open flame, resulting in a much faster installation process that gets your site back up and running with less downtime.
Lower Life-Cycle Costs
Corzan CPVC technology provides a practical and sustainable solution to the shortcomings of metal and other plastic alternatives that reduce system service life. Naturally corrosion-resistant and with clear chemical resistance data, Corzan CPVC can provide a significantly lower life-cycle cost over comparable materials.
Expert Support
From installation and design training to working with code officials to online design aids, Corzan CPVC's nationwide network of product and engineering experts are with you every step of the way and always available to provide you with the localized support you need to take your project from blueprint to completion.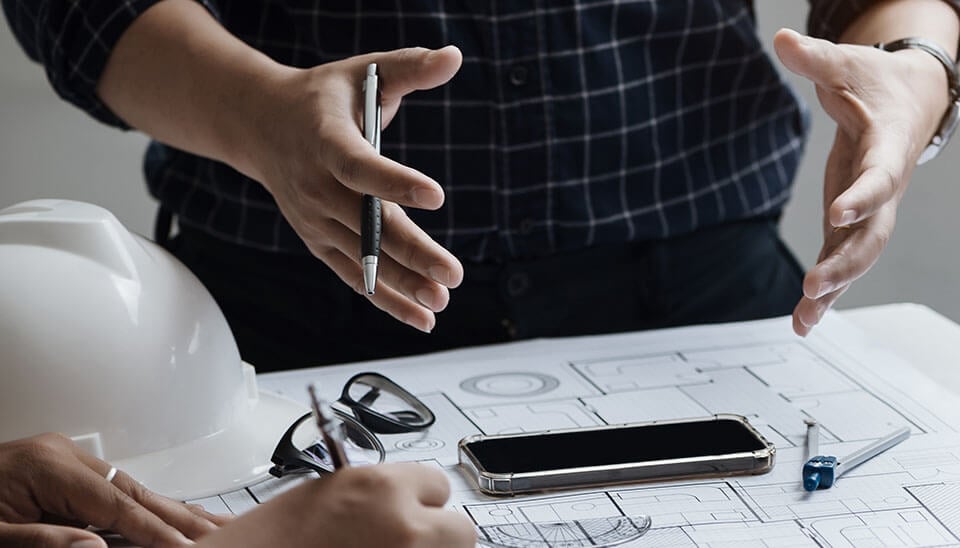 Specification Resources
When it comes to materials, the right specification matters. Corzan CPVC is quality engineered, traceable, and manufactured by trusted partners earning it the reputation as the foremost CPVC in the world. Our specification sheets for industrial, hydronics and hot and cold potable water will help you take your piping system project from blueprint to completion.