Transport harsh chemicals at extreme temperatures without corrosion concerns
Chlor-alkali plants create some of the most corrosive environments imaginable. The transport of harsh chemicals at extreme temperatures, in combination with the high voltage electrolysis process, can quickly compromise the integrity of most piping systems.
In fact, many facilities have been forced to choose whether to invest in expensive, exotic alloys or to face ongoing maintenance challenges and costly, premature failures.
Corzan® piping solutions stand up to the unique challenges of the chlor-alkali industry like few other piping materials can, providing facilities a reliable and affordable solution.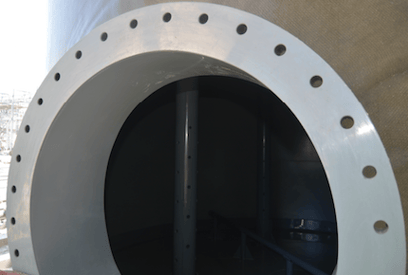 The Corzan® CPVC Advantage
Made of a specialty, high-performance material, Corzan systems offer the following advantages to chlor-alkali processing operations:
Superior chemical resistance across a broad spectrum of substances
Low calcium and magnesium content for high purity brine
A high hydrostatic pressure rating at elevated temperatures (pressure rated for continuous use at temperatures up to 200ºF with ability to be used at higher temperatures in non-pressure systems)
Low thermal conductivity compared to metallic materials for improved safety
Fast, easy, reliable fabrication and solvent cement welding process for installation
ASTM-rated for increased impact strength and higher heat deflection temperature
Overall lower total lifecycle costs due to reduced installation and maintenance costs and longer service life
In addition, Corzan CPVC can be utilized as a liner material to provide additional chemical resistance for dual laminate applications. When used in combination with FRP, the Corzan-lined pipe can withstand temperatures as high as 220ºF.
Stands Up to the Most Corrosive Chemicals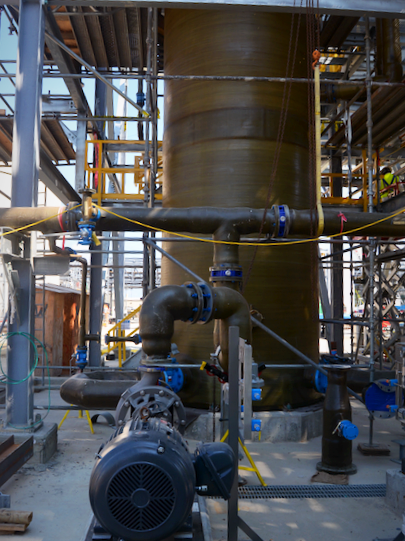 As the first and only Schedule 40 / 80 piping system made from fully pressure-rated materials, Corzan pipe and fittings reliably handle aggressive chlor-alkali processing chemicals such as:
Sulfuric acid (H2SO4)
Sodium hypochlorite
Sodium hydroxide (caustic soda) (NAOH)
Hydrochloric acid (HCl)
Concentrated sodium chloride (brine)
Demineralized / deionized (DI) water
Cell liquor (brine, sodium hydroxide)
Wet chlorine gas
For a comprehensive list of chemicals and their performance with Corzan CPVC, view the chemical resistance chart.
Corzan CPVC Outperforms the Alternatives
In more than 50 years of field performance, Corzan CPVC has proven to outperform alternative piping materials, including carbon steel, stainless steel, glass-lined and PTFE-lined piping, and a variety of expensive exotic alloys.
In addition, Corzan Industrial Systems ensures the purity and concentration of the various compounds required in an electrolysis chamber. Some other piping alternatives, in contrast, are vulnerable to leaching such contaminants as calcium, magnesium, silicon, nickel, lead or tin, which can interfere with the oxidation / reduction process.
Corzan CPVC is Adaptable
Available in a large array of sizes and dimensions, Corzan solutions can easily be adapted for use with:
Pipes
Tanks
Headers
Manifolds
Storage towers
The highly durable Corzan CPVC material can also be custom manufactured into sheet and rod to meet specific plant requirements.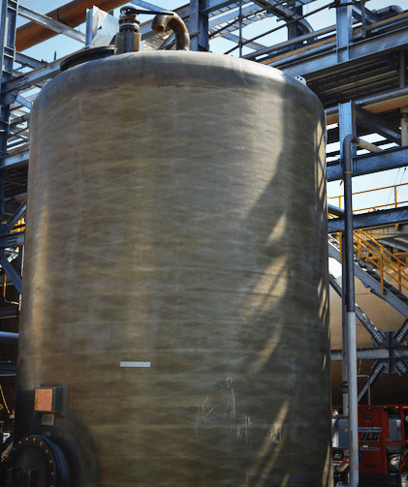 The Reliable Solution
Corzan Industrial Systems provides an exceptional balance of properties to improve reliability and user confidence, while reducing capital and life-cycle costs, avoiding costly downtime and, most importantly, allowing chlor-alkali plants to stay operational–and more productive!