Transport harsh chemicals at extreme temperatures without corrosion concerns
Chemical processing plants create some of the most challenging environments for industrial piping systems. The combination of aggressive chemicals and high temperatures can compromise the long-term integrity of most piping materials, causing corrosion, process leaks and premature failures that lead to costly replacements.
Even the more expensive alloys, lined carbon steel, and non-metallic alternatives, such as HDPE and FRP, are challenged to provide a cost-effective, reliable solution.
Highly durable Corzan® piping solutions stand up to the immense challenges of chemical processing plants over the long-term better than any other piping material, metallic or non-metallic.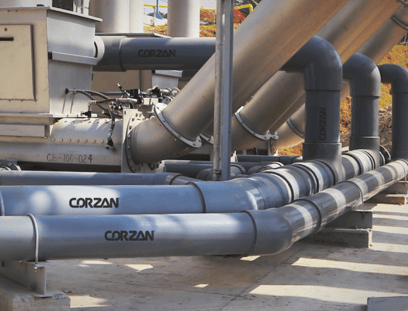 The Corzan® CPVC Advantage
Made of a specialty, high-performance, easy-to-install CPVC, Corzan pipe and fittings offer the necessary mechanical strength and corrosion resistance creating the following advantages for chemical processing operations:
Eliminate internal and external corrosion
Reduce installation time and promote safety
Lower life-cycle costs, maintenance and corrosion monitoring
Provide excellent hydraulic capabilities
Minimize total system costs with stable material prices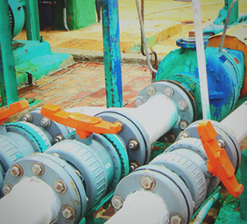 Stands Up to the Most Aggressive Chemicals
As the first and only Schedule 40 and Schedule 80 CPVC piping system made from fully pressure-rated materials, Corzan pipe and fittings reliably handle aggressive chemicals such as:
Sodium hypochlorite
Hydrochloric acid
Sulfuric acid
Phosphoric acid
Sodium chloride
Caustic soda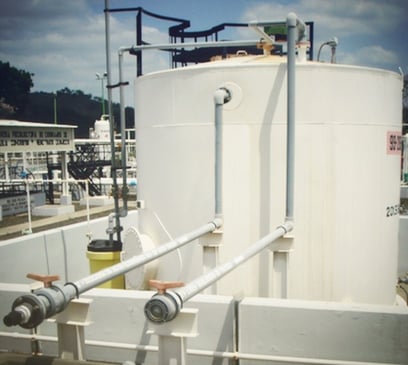 Corzan Industrial CPVC inherently offers superior resistance to corrosive chemicals, high temperatures, and even the harshest conditions. In fact, Corzan pipe and fittings are inert to most acids, bases and salts, and aliphatic hydrocarbons.
For a comprehensive list of chemicals and their performance with Corzan CPVC, view the chemical resistance chart.
A Solution the CPI Industry Trusts
Corzan Industrial Solutions have nearly 60 years of success in a wide array of processing applications around the world. Through its experience, thought leadership, and extensive research and testing, Corzan CPVC sets the bar for the thermoplastics industry.
Areas where Corzan CPVC especially surpasses other materials from a performance and cost standpoint include:
Production facilities
Blending operations
Reagent processes
Air scrubbing
Wastewater treatment / demineralization operations
Corzan Industrial Systems provides an excellent balance of properties to improve reliability and user confidence while reducing capital and life-cycle costs, avoiding costly downtime and, most importantly, allowing chemical processing plants to stay operational–and more productive.
Why Choose CPVC and Dual Laminates to Mitigate Corrosion
To develop products capable of standing up to its customers' demanding applications, B&D Plastics specifies Corzan® chlorinated polyvinyl chloride (CPVC) manufactured by IPEX USA. Learn why.
Can CPVC Piping Systems Be Applied in Sulfuric Acid Plants?
Why this sulfuric acid plant trusts Corzan CPVC to handle the temperatures, pressures and concentrations found in their sulfuric acid production process.