More than 15 years of success in the world's largest mineral processing plants
Piping used to convey chemical solutions in the mineral processing industry faces tough challenges. Whether the operation is extracting precious materials from the ground or processing raw materials after being excavated, the challenge to the long-term reliability of the piping system is significant. And, this challenge is only expected to increase as existing pits and mine sites are often extracting ores of lower concentrations from deeper in the Earth's crust, causing a shift in the chemistry of processed ores.
Highly corrosive chemicals typically used in mining operations, often at high temperatures, can wreak havoc on the integrity of most piping systems, creating ongoing maintenance challenges and costly, premature failures.
Highly durable Corzan® piping solutions stand up to the immense challenges of mineral processing plants over the long-term better than any other piping material, metallic or non-metallic.
The Corzan® CPVC Advantage
Made of a specialty, high-performance, easy-to-install CPVC, Corzan pipe, fittings and valves provide the necessary mechanical strength and corrosion resistance required by mineral processing operations to:
Eliminate internal and external corrosion
Reduce installation time and promote safety
Lower life-cycle costs, maintenance and corrosion monitoring
Provide excellent hydraulic capabilities
Minimize total system costs with stable material prices
Stands Up to the Most Aggressive Chemicals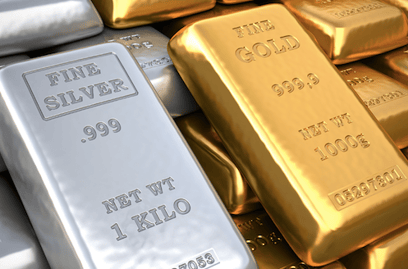 As the first and only Schedule 40 and Schedule 80 CPVC piping system made from fully pressure-rated materials, Corzan pipe and fittings reliably handle aggressive chemicals such as:
Copper sulfate
Zinc sulfate
Sodium sulfate
Metabisulphite
Sodium cyanide
Sulfuric acid
Corrosion, sedimentation, and crystallization compromise the integrity of most metallic systems. Comparatively, Corzan pipe and fittings offer superior resistance to most acids, bases and salts, and aliphatic hydrocarbons.
For a comprehensive list of chemicals and their performance with Corzan CPVC, view the chemical resistance chart.
A Solution the Mineral Processing Industry Trusts
Corzan Industrial Solutions have more than 15 years of success in some of the largest mineral processing plants in the world, operating continuously without interruptions caused by leaks or repairs.
With higher reliability and lower installation and maintenance costs than the alternatives, Corzan CPVC can often pay for itself in as little as a few months, depending on the size and nature of the operation.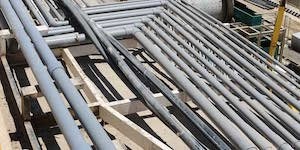 Areas where Corzan Industrial Systems especially surpass other materials from a performance and cost standpoint include:
Electrolysis operations
Electrowinning
Electrorefining
Acid service lines
Tailings lines
Gas vent scrubbers
Froth flotation operations
Wastewater treatment plants
The Reliable Solution
Corzan Industrial Systems provides an excellent balance of properties to improve reliability and user confidence while reducing capital and life-cycle costs, avoiding costly downtime and, most importantly, allowing chemical processing plants to stay operational–and more productive.