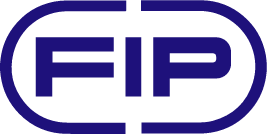 Areas Served:

Woldwide, China, Americas

Product Type:

Pipe and Fittings, Fabrication

Website:

www.website.com
Areas

Served:

Global

Product

Type:

Corzan Valves, Fittings and Pipes
FIP
Formatura Iniezione Polimeri (FIP), a division of the Aliaxis Group, became the first European company to produce an integrated system of valves, fittings and pipes. FIP products are backed by more than 50 years of molding experience and a strong quest for product innovation.
FIP offers TemperFIP100® pipe and fittings, along with a variety of valves and strainers. The entire piping system is available using Corzan® CPVC.
In 1990, FIP became the first Italian company in its sector to be awarded certification of its Quality System under standard ISO 9001 by the Italian Plastics Institute.
Case Studies / Resource Header