Industrial pipe and fittings respond differently to internal pressures. The Corzan® CPVC compound has been pressure rated in accordance with ASTM D2837 and PPI TR-3 having Hydrostatic Design Basis (HDB) of:
4000 psi at 72°F (23°C) as listed in PPI TR-4
1000 psi at 180°F (82.2°C) as listed in PPI TR-4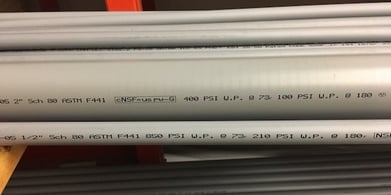 When compared to generic CPVC materials, fittings made from Corzan CPVC demonstrated improved creep resistance, and the ability to better withstand long-term, high-temperature hydrostatic pressure. These fittings lasted four times longer than those molded with other CPVC compounds when pressure tested at 180°F (82.2°C) at 551 psi.
Learn about how CPVC pipe pressure ratings are calculated in our resource article, "How CPVC Pipe Pressure Ratings Are Calculated."
Corzan® CPVC Piping Pressure Ratings
Corzan system pressure ratings are a function of pipe compound, pipe schedule, pipe size and operating temperatures. Corzan internal pressure ratings for CPVC 4120-05 schedule 80 and 40 pipe are listed below, as are collapse pressure ratings.
Schedule 80 CPVC (with Socket Fittings): Water Pressure Rating (psi)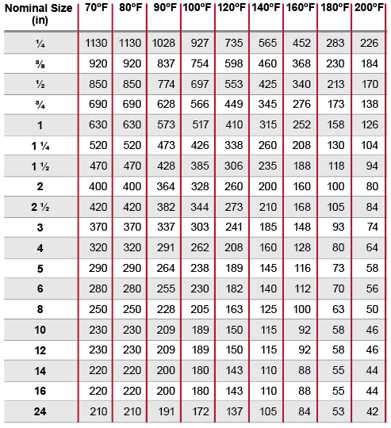 Click to View Larger Image
Corzan Schedule 80 CPVC (1000 HDB) Maximum Working Pressure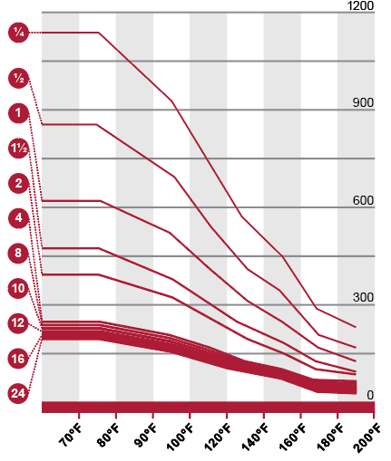 Schedule 40 CPVC: Water Pressure Rating (psi)
Corzan Schedule 40 CPVC (1000 HDB) Maximum Working Pressure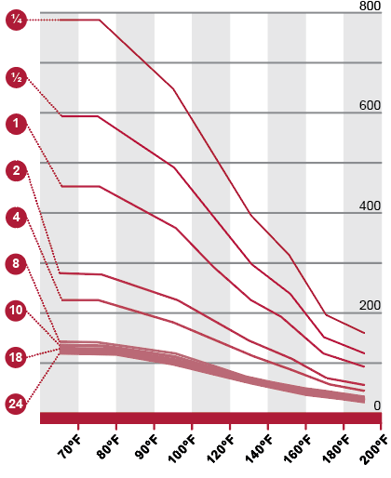 Corzan CPVC Schedule 80 Collapse Pressure Rating (psi)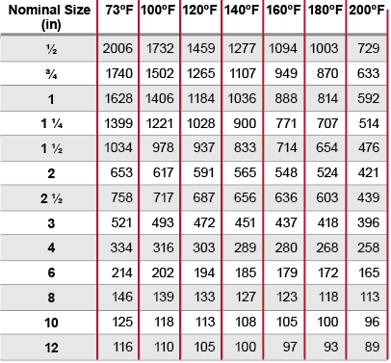 Corzan CPVC Schedule 40 Collapse Pressure Rating (psi)