Corzan® CPVC: Precisely Engineered and Real World Tested
As the first commercialized corrosion-resistant alternative to traditional metallic pipe in Schedule 80 industrial applications, CPVC has many advocates among piping system specifiers. With Corzan® CPVC in particular, design professionals have good reason to expect integrity and lasting performance from this time- and laboratory-tested engineered polymer. Let's look at the material technology, the manufacturing quality assurance, and the value-added support that only Corzan Material & Piping Solutions brings to the table.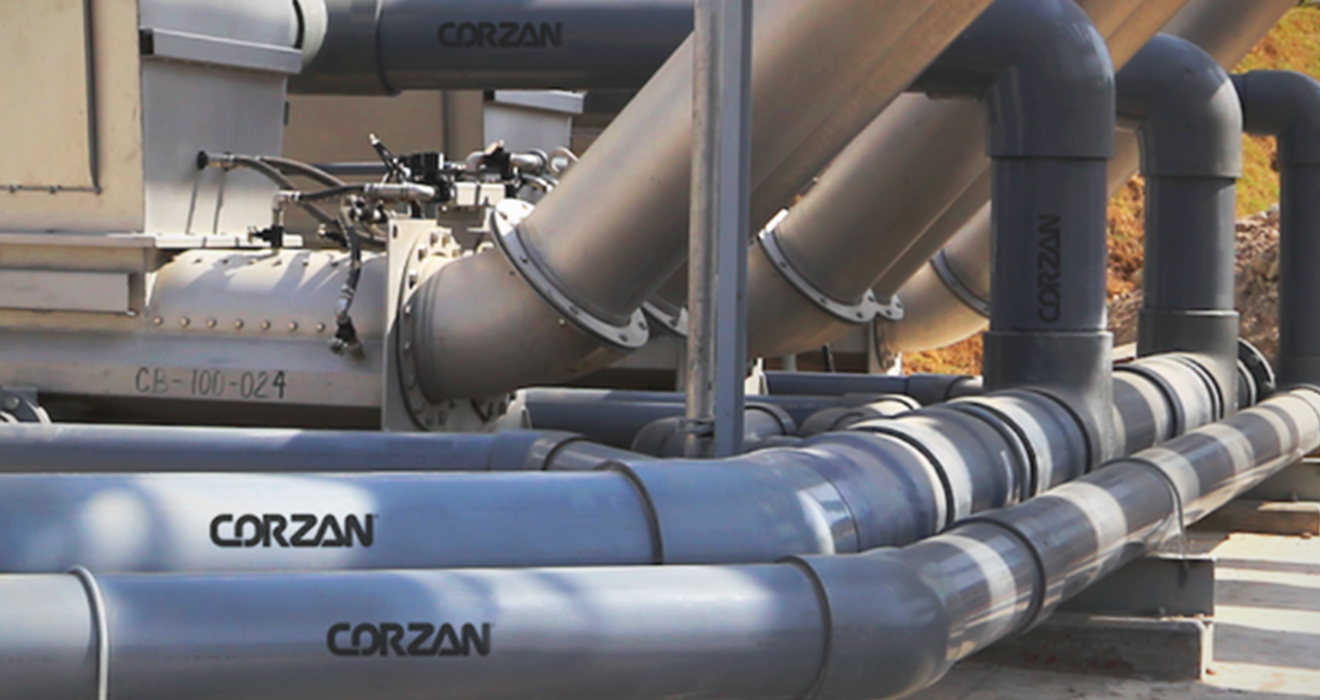 The Technology
For over 60 years, Corzan CPVC technology has offered the piping market a thermoplastic material that withstands typical stressors and offers superior temperature resistance and resistance to chemical attack. Unlike generic CPVC, Corzan CPVC is a proprietary compound with a specified molecular weight and chlorine content plus additives to ensure long-term performance. The resin and compound are formulated to deliver both structural integrity and long-term reliability, and achieve pressure ratings, tensile strength and impact strength for the finished piping product that exceed minimum applicable industry standards. Corzan CPVC technology combines material expertise with deep industry knowledge – a winning formula that building, engineering and piping professionals trust.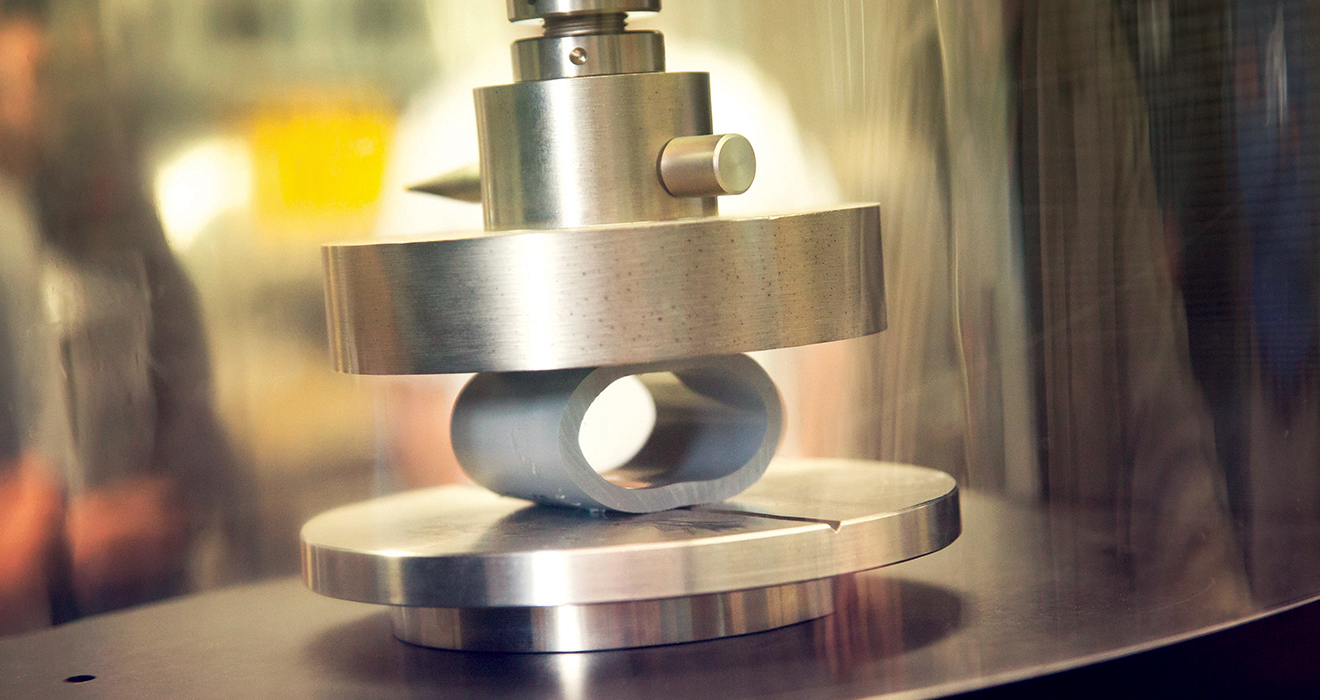 The Manufacturing Quality Assurance
Piping made of Corzan CPVC is empirically suited to stand up to the pressures, temperatures, stresses and impacts of many industrial operations, because the piping is manufactured to embody the highest standards of product performance and quality in these demanding and aggressive applications. Corzan CPVC is only available through select pipe and fitting manufacturing partners based on their adherence to rigorous production and quality standards. We have developed a Quality Assurance Program that each of our partners participate in to guarantee consistent and high quality production. These companies follow precise processes that will ensure Corzan CPVC achieves full performance properties for pressure piping and will withstand the risks of mechanical stress and contact with chemically compatible materials.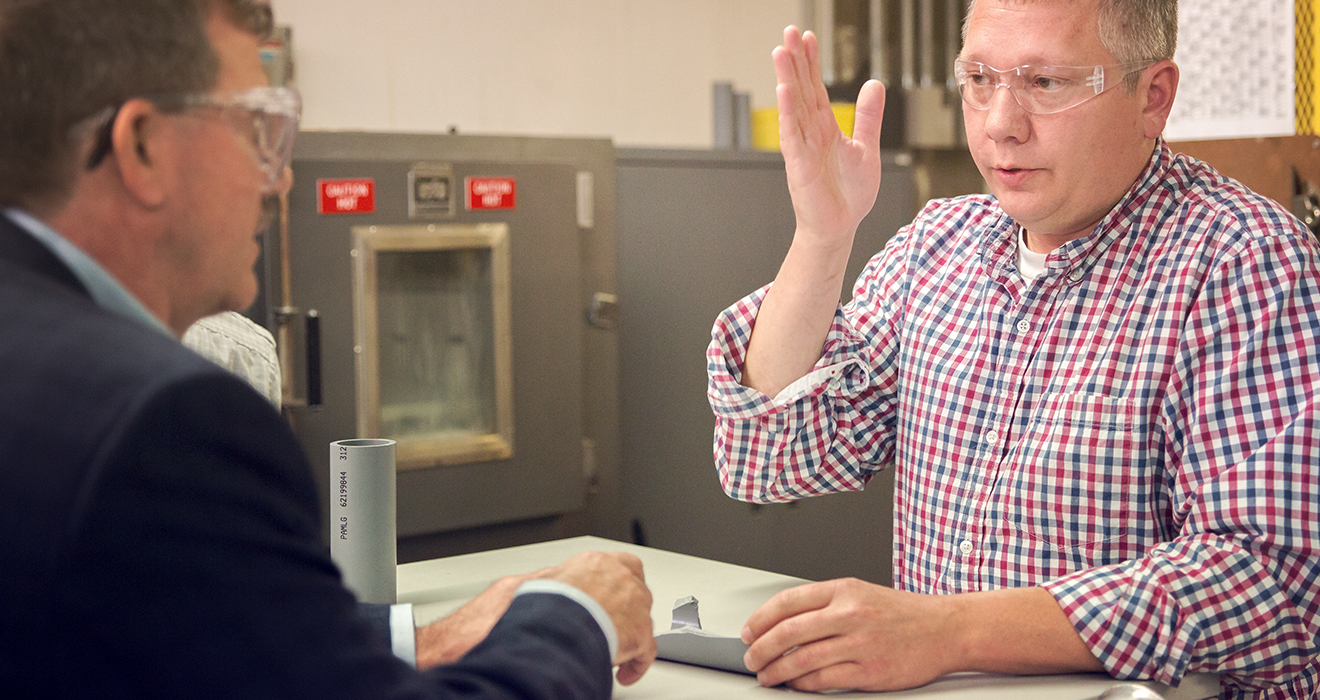 The Value-Added Support
Projects specified with Corzan CPVC have the benefit of one of the industry's largest network of technical support specialists. Every step of project execution determines the ultimate integrity of the system, which is why specifiers, project engineers and installers have their choice of online and in-person resources to ensure success. Project owners can expect a successful specification, smooth installation and ultimately, excellent prospects for a system that meets budgets, timelines and system performance parameters. A generic CPVC specification, by definition, cannot deliver on these brand promises. No other CPVC company stands by its product and supports its markets the way Lubrizol Advanced Materials does. The material technology, fabrication quality and value-added support from subject matter experts in both piping and industrial segments is exclusive to Corzan CPVC.
Take Control By Choosing the Right CPVC
To help you better understand why these differentiators matter in setting up your piping system for long-term success, and why Corzan CPVC can help you meet or exceed your goals for timeline, budget and performance, download Choosing the Right CPVC For Your Piping System: An E-Book for Piping System Designers and Installers.