Meets the high purity standards for cleanrooms and eliminates corrosion concerns caused by aggressive chemicals
The highly complex manufacturing process required to create integrated circuits (or chips) presents a number of unique challenges for industrial piping systems. The use of toxic, highly corrosive, flammable gases and liquids can compromise the system's integrity.
Being subject to corrosion, process leaks and premature failures, few piping materials can withstand this harsh environment. Even fewer piping materials can meet the high purity standards necessary for cleanrooms.
Corzan® Industrial Systems, made of high-performance chlorinated polyvinyl chloride (CPVC), naturally resists corrosion, even when transporting some of the most aggressive chemicals commonly used in the manufacturing of semiconductors.
The Corzan® CPVC Advantage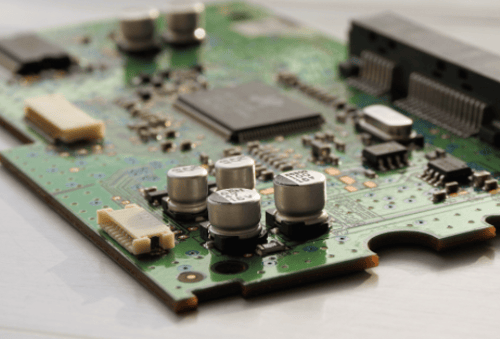 Made of a specialty, high-performance, easy-to-install CPVC, Corzan pipe and fittings offer the following advantages to semiconductor and electronics operations:
Excellent hydraulic capabilities
Resistance to impact and abrasion
Handles higher temperatures better than most non-metallic materials
Eliminates internal and external corrosion
Reduces installation time and promotes safety
Lowers life-cycle costs, specifically maintenance and corrosion monitoring
Minimizes total system costs with stable material prices
With Corzan CPVC you also get the availability of a full system of standard components, including pipe and fittings, duct, and sheet in a wide array of sizes, as well as custom-manufactured sheets and rods.
Stands Up to the Most Aggressive Chemicals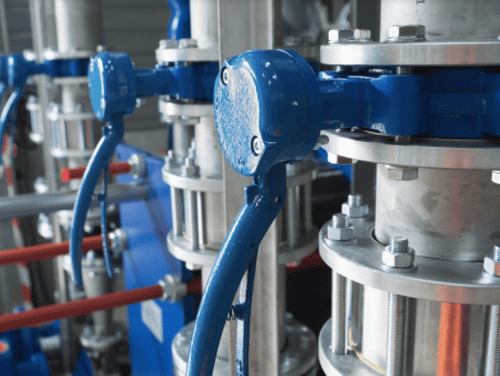 As the first and only Schedule 40 and Schedule 80 CPVC piping system made from fully pressure-rated materials, Corzan pipe and fittings reliably handle aggressive chemicals such as:
Sulfuric acid
Nitric acid
Hydrochloric acid
Hydrofluoric acid
Sodium hydroxide
Ammonium hydroxide
Corzan Industrial CPVC inherently offers superior resistance to corrosive chemicals, high temperatures, and even the harshest conditions.
For a comprehensive list of chemicals and their performance with Corzan CPVC, view the chemical resistance chart.
A Solution the Semiconductor Industry Trusts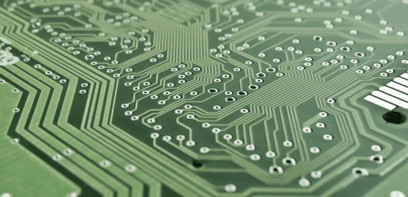 Corzan Industrial Systems have nearly 60 years of success in a wide array of processing applications around the world. Through its experience, thought leadership, and extensive research and testing, Corzan CPVC sets the bar for the thermoplastics industry.
Equally important to the demanding semiconductor industry is that Corzan Industrial Systems meet the American National Standard for Cleanroom Materials Flammability Test Protocol as set forth by Factory Mutual Approval 4910 for duct, piping systems and sheet products.
Corzan CPVC is suitable for use in processing operations, exhaust ventilation and wastewater applications.
The Reliable Solution
Corzan Industrial Systems provides an excellent balance of properties to improve reliability and user confidence while reducing capital and life-cycle costs, avoiding costly downtime and, most importantly, allowing semiconductor and electronics plants to stay operational–and more productive.